Welcome to Inheritance Publications!
Historical
Fiction / Novels

| | | |
| --- | --- | --- |
| | | |
| | Media | |
| | | |
We invite you to listen to encouraging and uplifting music,
and then curl up in your favourite chair with a good book.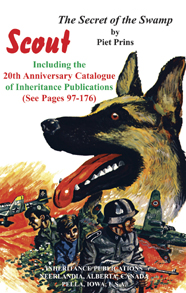 Remember to add our free book (including catalogue) to your order:
Scout: The Secret of the Swamp by Piet Prins.
for more information on this book, please click here





Featured Book = New for 2012!!!!


Subject: World War II
Time: 1940-1945
Age: 13-99
ISBN 978-1-984666-39-8
Retail Price: $11.95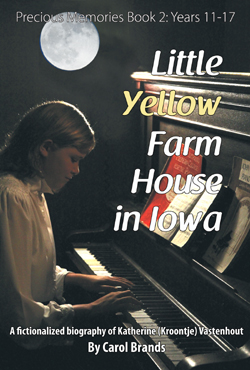 #2
Little Yellow Farm House in Iowa

by Carol Brands
Years Eleven through Seventeen:
World War II Years
When the Kroontje family moved into their second tiny house, they had no idea that within months of their move Uncle Bill Tilstra would be assigned to the USS Arizona, the first ship Japan bombed in Pearl Harbor. Nor did they know that three of Uncle Bill's ships would be destroyed – but that he would be spared from death in ways that were clearly God's providential care . . . yet so horrific that he hated talking about the war.
While war loomed in the background, Uncle Bill always on the family's mind, Katherine's farm life continued with a mixture of stories – some humorous, some serious, some full of neighborliness, some with tragedy.
Join the Kroontje family — living daily life on an Iowa farm even while World War II is being fought across the oceans.
for more information, please click here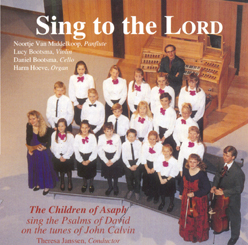 CD Sing to the Lord
Children of Asaph sing Anglo-Genevan Psalms
Piece is track 10:
Psalm 68 by Peter Eilander
Performed by Harm Hoeve (organ) & Noortje Van Middelkoop (panflute)