Subject: Psalms & Hymns
Age: 1699
ISBN 978-1-984666-42-8
Retail Price: US$7.95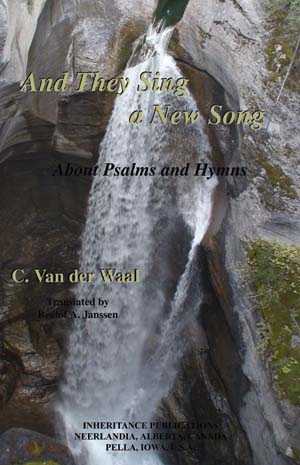 And They Sing a
New Song
by C. Van der Waal
Reformed Churches have sung the Psalms for centuries. But what about the place of hymns in the worship services? Van der Waal shows from Holy Scripture and history what criteria churches should use for the Song of the Church. A must read for everyone who loves the Church of Christ and desires to do His will also in singing to the glory of His Name.
View the Chapter Index
View the First Chapter
View Review
About the Author
Dr. C. Van der Waal (1919-1980)
Dr. C. Van der Waal is the author of numerous works in the areas of ecumenism, exegesis, and church history, among them The Covenantal Gospel (about the unity of Old and New Testament), Hal Lindsey and Biblical Prophecy, (about the Scriptural interpretation of Biblical Prophecy, especially of the Book of Revelation), and Search the Scriptures (a ten volume guide for Bible reading).